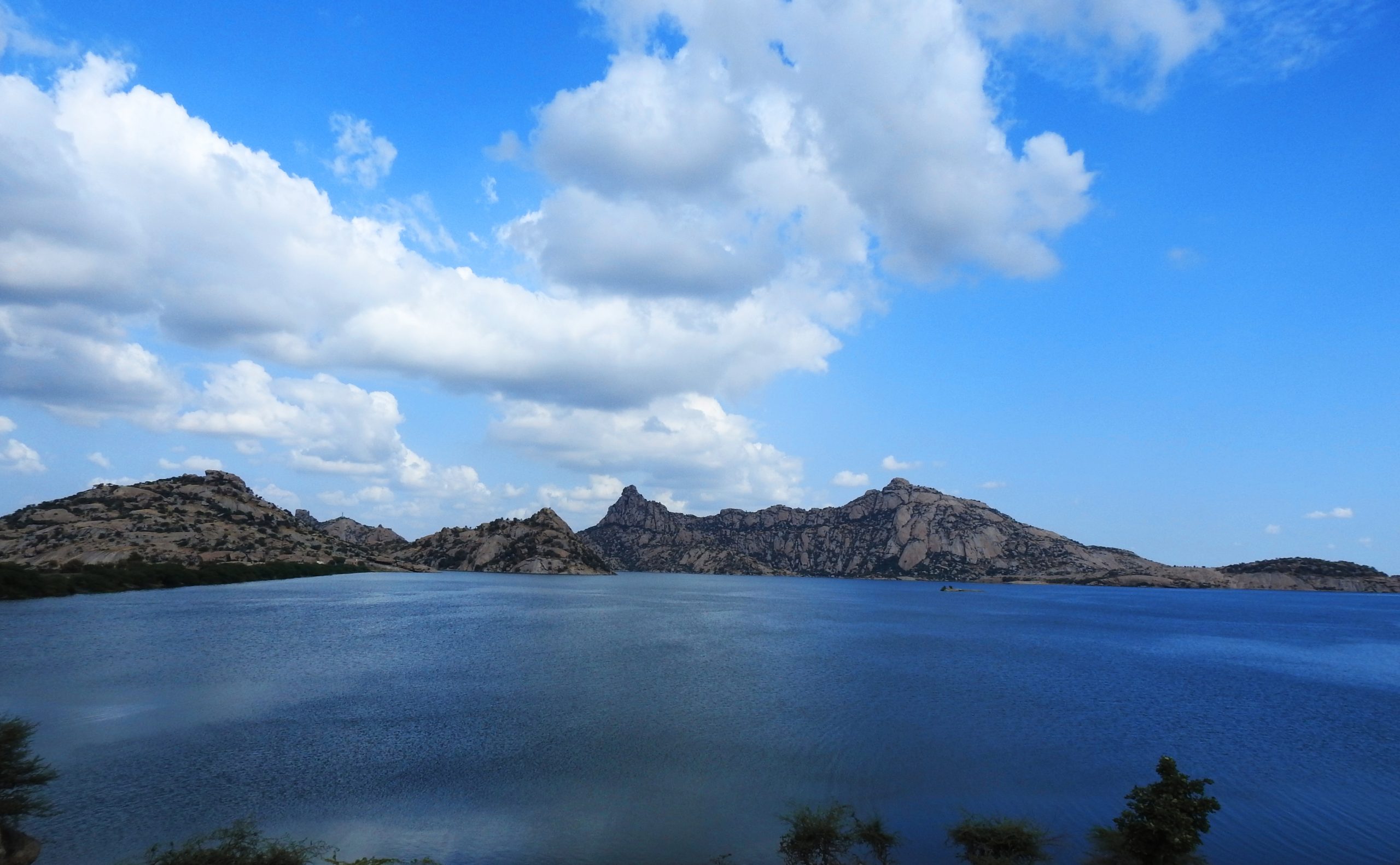 Exploring "The Land of leopards"
Do you know why you should never say no to exploring? Because there are a number of possibilities that you might come across and still wonder if such things exist in this world. Jawai is becoming a popular destination with the amount of wildlife and culture it holds. However, Jawai Leopard Reserve is not limited to just safaris in Jawai. There are various other activities that you can explore on your visit here. There are these top activities in Jawai that every guest who visits Jawai yearns for these moments twice and more!
LEOPARD SAFARI
The major activity and of course the most famous one; probably the only activity you're visiting Jawai leopard reserve for. Personally, I have spotted 64 leopards in this area & I can't stop exploring more. The unbelievable stories of leopards that I believe in and see these happen myself, leave me speechless. Leopards have an aura around them. Their acts of hunting, courting, relaxing and fighting can leave you bewildered. Jawai gives a wider chance to spot leopards in India, particularly Rajasthan. Jawai gives everybody a 98% chance to spot leopards in their lifetime. No guest can be disappointed after taking a safari to the wild and spot the big cat!
BIRDWATCHING
Do you miss the sound of sparrows in the city? There is a huge bunch of sparrows here! Birdwatching in Jawai is another major activity. The area around the Jawai Dam goes by the name, "The Land of flamingos". You can see various other species of birds flying around such as bar-headed goose, Sarus Crane, Indian Eagle-Owl, Ruddy Shelduck and many more. The sound that these birds make is the most melodious music one can hear in their life. The water is calm and gives a feeling of restfulness. There are more than 100 species of birds around here. The Jawai Dam is blend of the complete landscape of Jawai. Everything can be observed in one view.
CROCODILE SIGHTINGS
Jawai Dam can also give a great view of the water monsters living inside the lake. Yes, Crocodiles! One of the laziest creatures on earth can be seen in Jawai from your Gypsy at a proximate distance. There are, approximately, 300+ crocodiles known to live in the lake. Their crystal eyes are known to reflect light from the moon and the stars, which is why these eyes glow at night. These crocodiles, might be lazy, but are still one the most dreadful creatures on earth. So, on our expedition to Jawai Dam, be careful and do not get down unless you're allowed.
JUNGLE SAFARI
Jawai might be a land of leopards, but that doesn't mean it lacks wildlife. Jawai has a huge amount of wildlife species to spot. On your visit to Jawai, you'll spot Striped Hyenas — Leopard's enemies, which are known to kills leopard's cubs. There are various stories known. You'll also observe huge packs of Indian Jackals, Mongoose blabbering messages to each other, the dazzling & shy Blue Bull (Nilgai), mother-sloth bears carrying their babies on back, hedgehogs crawling around and many more. Just explore the wilderness inside you and come on this journey for an unforgettable experience.
LEOPARD TEMPLES VISIT
There are various temples in Jawai which have legends related to them. All these temples have great stories of leopards related to them. One such temple is Devgiri temple which has a history with the Pandavas of Mahabharata living here. Highest leopard spotting temple in Jawai. Another is Kambeshwar Mahadev ji temple which is known for Sloth Bear spotting. It is located on the biggest & longest hill of Jawai. Few more temples such as Lilora Mahadev Ji temple (known for its most famous leopard named Ziya), Perwa Mahadev Ji temple (where 12 different leopards live together), Bilaspur Mahadev Ji temple and Naag Bavji Temple Sena. All these stories have different legends and stories related to them. You'll be amazed to hear the stories about them.
WALK WITH RABARIS
An activity that gives you a chance to experience the lifestyle of a Rabari. A way to learn new culture and listen about it from the living tribe itself is an experience that is raw & unique! Rabaris are not huntsmen. They've seemed to develop a bong with the leopards. They praise leopards in the face of God. You'll be surprised to see a leopard cross by a Rabari without any intentions of attack!
HAR-HAR GANGE TREK
A wonderful location to all those seeking adventure in Jawai hills. Har-Har Gange is a hidden gem in Rajasthan that leads to a waterfall. This trail is much more beautiful during the monsoon season. It is for adventure seekers to relax themselves and take a bath in this natural and holy pool of water. According to the legend, the Pandavas from Mahabharata stayed here during exile. The story concludes that they were thirsty & needed water, which is why Goddess Ganga appeared herself and provided them water in the form of a natural pool.
HIGH TEA ON JAWAI HILLS
The idea of "Chai by the Dam/River" might excite and bring some sense of calmness to you. Almost, all human beings dream of living in a beach house or a one on hill with least amount of people and traffic buzzing around. Well, Varawal leopard camp makes that dream come true. The area around the dam gives a perfect and full-fledged view of what jawai is~ a peaceful destination! The best time for this activity is sunset and sunrise!
Varawal Leopard Camp can provide you all experiences together. I can personally claim on the fact your stay with us will be the most memorable stays of your life. I can claim that this experience will actually change your perspective towards various things. You'll fall in love with yourself and this place!
I believe in serving wildlife and nature. If I am allowed to live on earth, the wildlife should too. From 6 years I have been keenly observing & studying the Leopards behavior and have gained recognition as a naturalist. I personally take care of everything when YOU are here. Its bold and beautiful life here in the wild, come and explore India's Leopard hills of Jawai with us!