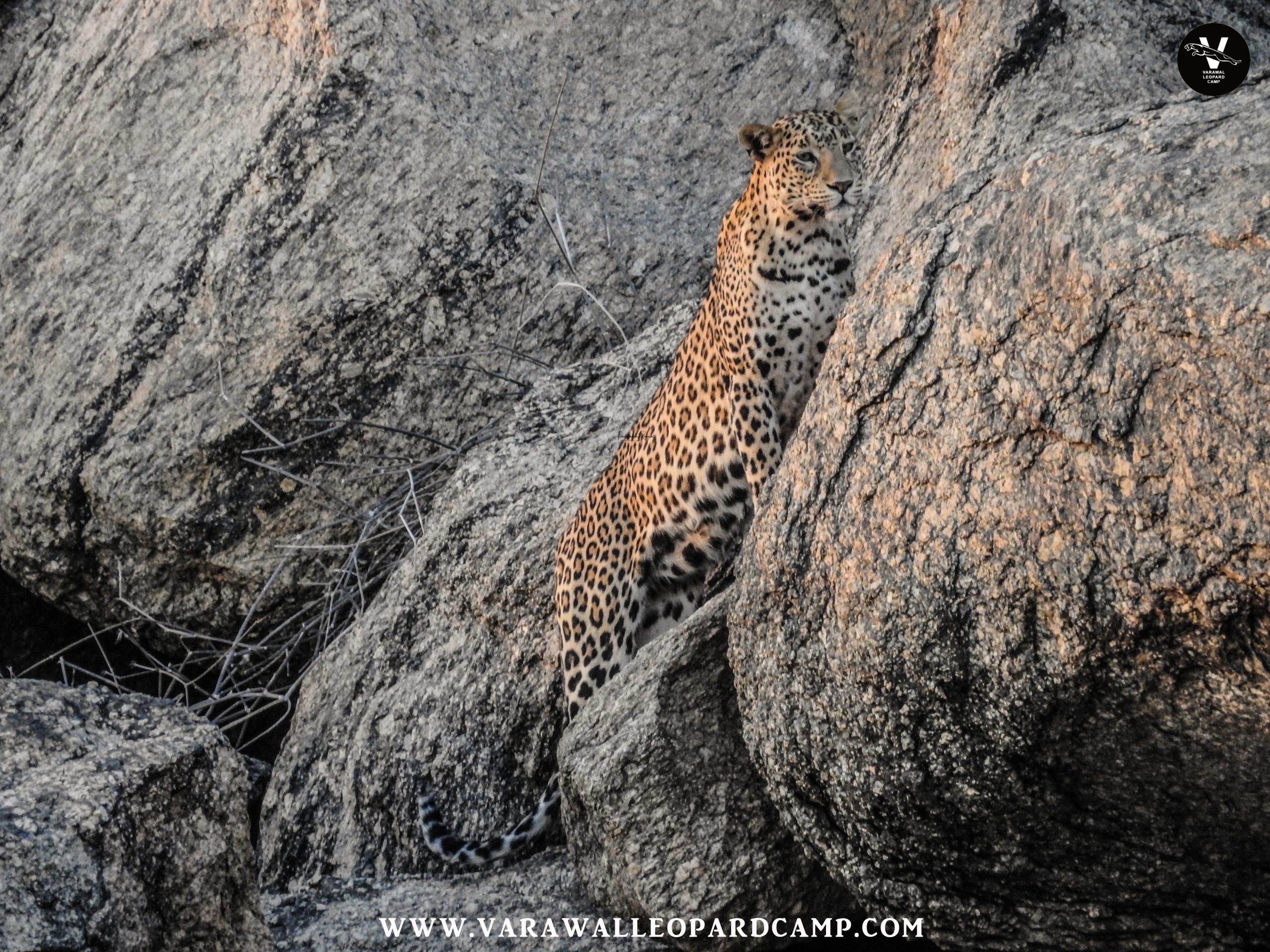 What is Power?
Wole Soyinka, a Nigerian poet once said, "Power is domination, control, and therefore a very selective form of truth which is a lie." The leopards are known to be solitary species, and seem to be desperate for claiming power over each other's territories. It wouldn't be surprising if they cannot be observed displaying any other feelings, such as love. I wouldn't claim that leopards are not capable of love. They certainly are, as evident from their possessiveness for their children or constant mating partners. Although, the whole act can also be confused with their need for an extended bloodline. The hunger for a huge territory or numerous territories never dies.
In the year 2013, I was on an expedition with a guest who was extremely fascinated by the way of naming leopards. While we were patrolling around the village looking for leopard sightings, we came across this dominative beast. Her first look was more than enough to reflect her characteristics. She had the look of a fighter: one that would do anything to keep her loved ones safe. Ziya had a few places where she was usually spotted. For a period of approximately 2 years, she gave us really good spotting. At times, she was spotted mating with a male Leopard, Cuteyar. He was Ziya's constant mating partner.
(If you're familiar with our leopard-tales, you'll know about Cuteyar. If not, please refer to 'The Ferocious Neelam' & 'Why did Marshal kill his own cub?')
By being familiar with their mating cycles, I knew that she would soon give birth to a few cubs. I wasn't patient exactly, though I held my emotions back while patrolling every day. On the beautiful morning of 8th December, 2015, I woke up early as usual and went for patrolling on my bike. All the patience that I'd pretended to have, came to an end when I caught a glimpse of Ziya with two cubs: a male & a female. I named them Shedwood & Naina, respectively. The female cub had beautiful eyes. That was her first litter ever!
The cycle of constant hunting & hiding continued. It was only a year or so later, that her first litter separated from her. Ziya seemed to be in the heat of another mating-cycle with Cuteyar, which further led to the birth of their 2nd litter of 2 cubs. On a cold February evening in 2017, I spotted the cubs. They must've been a month old then. The sight was beautiful. If you see a leopardess with her cubs for the first time, a different sense of behavior can be observed. Even though these species tend to fight for territories irrespective of their relationships, they can be seen sharing a feeling of love too.
During April 2017, there was an incident that left everyone in the village surprised. A male leopard had come to visit Ziya's territory. Apparently, it wasn't a visit. It was more of a murderous intention. He attacked Ziya's cubs. Reciprocating to the attack, Ziya fought back. The whole fight was caught on camera. It took place on a tree where the male was trying to throw the cub from the tree. When Ziya jumped in, she gave the male a tough competition. Not being able to beat Ziya, the male ran away. The next day, the male leopard was seen with scars all over. However, Ziya was perfectly fine. She came out strong & powerful. She saved her cubs then!
Just the way human beings tend to carry their characteristics from their ancestors, the leopards tend to do it the same way as well. The story of such a brave leopardess, Ziya, would be incomplete without the mention of her ancestors. It was in the year 1997, when the safari ventures had started setting up their business in Jawai. The same year, our family got into it as well. The female with which the safari was first inaugurated was Ziya's grandmother named Mangoli. It was only after my first encounter with Ziya had I discovered Ziya was born shortly after Mangoli got separated from her second litter. Ziya inherits her dominative characteristic from her grandmother. Mangoli was the queen of her times.
On 23rd May, 2018, I was on another expedition with a group of guests as usual. I was flabbergasted to spot Ziya with her 3rd litter of 2 cubs. They seemed 1-2-month-old. However, those cubs were killed by male leopards later on. The whole story of Ziya had been different from any other female. Her cubs were constantly killed which unfortunately stole her aura. She was no longer seen for a whole year until June 2019, when she was spotted nearby her territory, with another male cub. That must've been her 4th litter. Her boldness had disappeared. She no longer had the look of a fighter. She looked fearful & quiet. She wasn't the queen of her territory anymore!
Ziya presently lives in Kothar Village on Dinhora hill, which is the biggest hill in the area. Her grandmother usually gave birth in a cave on the hilltop of a hill with a Mahadevi Mandir. Ziya continues the legacy of the grandmother and still gave birth there. We knew this because she was constantly seen with them around the cave. Ziya's territory is huge, with 3 hills combined. Bhadarla hill & Pola hill came under her territory too. There are railway tracks built around the area. However, the leopards don't give an impression of disturbance at all. They seem to have gotten used to the noise supposedly.
Recently I.e., on 9th February, 2020, Neel (from 2nd litter of Neelam) was observed approaching Ziya's territory of Lilora caves and happened to attack the cub. However, the cub is safe and did not have any serious injuries. Ziya seemed to have lost the will to fight. She is possessive about her children; however, she looks depressed and is always afraid of something. She has turned into a fragile leopardess. The loss of children is not easy to cope up with. You think you can fascinate a visit? you never know if any visitors might make her feel better!
~~NOTE: The story has been written from Mr. Pushpendra's (Owner's) point of view. All the experiences described in the story are his personal experiences and has nothing to do with the writer~~
I am an engineering student with a developed passion of writing over the years. I love to scribble mostly about my own experiences. I stand strong on the belief that writing can a make a person vulnerable and resilient at the same time. My strongest urge to write what I feel is undeniably resolute. Loves to explore books, music and stories at anytime of the day.